Event: Ashoka's Arthur Wood on Alternative Development Finance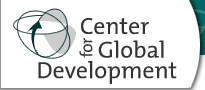 Pablo pointed me to this event, which will be held tomorrow in DC:
Top Down, Bottom Up: Searching for New Ways of Financing DevelopmentAugust 23, 7:00-8:30 p.m.
The Center for Global Development. 3rd Floor, 1776 Massachusetts Avenue NW, Washington DC
The funding of international development efforts is all too frequently inefficient and ineffective.? Donors operate in a fragmented system with disparate worldviews and methods, while corruption and capital flight siphon resources away from those that need them most.? Are there better ways of financing social development programs? And can innovative financing structures better allocate development resources to where they are most useful and most needed?
Addressing these issues will be Arthur Wood, who directs the Social Financial Services program at Ashoka.? Mr. Wood has had over 20 years of experience in the finance sector, having held a number of senior positions in product development, change management, sales, and strategic marketing.
RSVP to developmentseries@ypfp.org
Categories